artworks4research - exhibition + auction 27th Feb 2016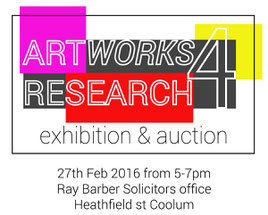 artworks4research was a one day exhibition+auction of donated artwork with proceeds going to cancer research. the exhibition was in support of coolum high art teacher trish robson, featuring some of her most recent artwork and contributions from other artists.
the exhibition venue was at ray barber solicitors, heathfield st office, not usually an artspace but transformed for one evening...