curated street library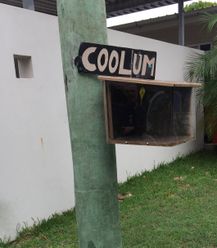 The Curated Street Library came from the overload of great books that currently can't find a home. Many contain great ideas.
If we can't find the space or relevance for these good ideas then the CSL seeks to inspire the discovery and discussion that some books can achieve.
Regular 'curators' will stock the CSL with their books that are seeking new owners and an opening will be created where the ideas and passion are explained. Books may well go to new places, the ideas may also travel freely. Local knowledge and vision that elevates art within the community.
Located in Heathfield st. - the front yard of Ray Barbers office, the CSL seeks to be accessible to community and invites proposals from curators.
contact - johnxfuller@gmail (dot) com
Housing - Dreams and Realities
Curator Melissa Morris January 2022