sign language - the art of protest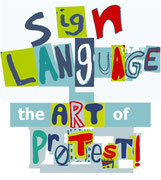 the 2014 sekusui proposal gave rise to passionate protest and some great art in and around town. protest signs reflected the creativity and the passion of the community and this gallery shows the particular wit and humour with some great typography and original font making.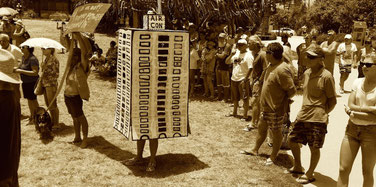 a rally in tickle park in november brought out the signs of protest, the art of a community.
bl-air con was a 3D wearable art work by blair mc

sign language - the exhibition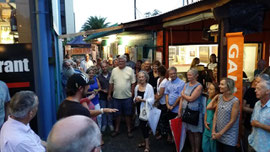 sign language - the art of protest opened on Friday 23rd Jan 2015.

the real event was the community participation and democracy - with a laugh. the art of protest wine flowed, the people smiled, all in a daggy coolum laneway on a fab summer evening.