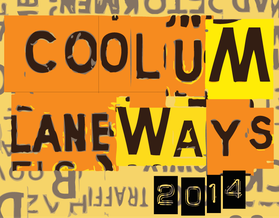 coolum laneways 2014 was an art exhibition generated by young coolum artists, created to engage community to regard outdoor surfaces and laneways as viable artistic, educational and cultural spaces.
laneways is a collaborative mentoring project with local artists, businesses and coolum state high school art students.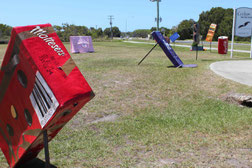 the program culminated in an outdoor art and sculpture exhibition event, seeking to activating the under-utilised outdoor public/private spaces in coolum (i.e laneways). coolum laneways 2014 built on the CHS 2013 pop-up pop-art sculpture walk project.

the project was designed to build skills and creative aptitude among the students, providing a platform for professional public display of their work and develop cultural capital on the street face of coolum beach which is accessible to the wider community.

the final works were developed through a series of workshops facilitated by artist/mentor/creative technician john fuller and artist/mentor chelsea hunter.
coolum laneways 2014 engaged community in both public and private outdoor spaces giving a positive representation of young people. the coolum laneways project will continue to value 'the public good', through art, innovation and strong community partnerships.

the longer-term vision of this event is to awaken community interest in our public spaces and how creativity can help connect public and private domains for the community's long-term benefit.